Vegas Partner Lounge Online Casino Player Wins Porsche Boxster at Casino Treasure Cruise.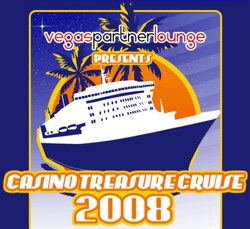 In the week of 9th - 15th of November 2008 online casino player Chantal K. won the grand prize - $47K-worth Porsche Boxster at the well known Casino Treasure Cruise (annual players' promotion). She won her place aboard the Casino Treasure Cruise by winning free slots Multi-player Tournament at Crazy Vegas Online Casino.
Being a relatively new member at Vegas Partner Lounge group of online casinos, Chantal could not believe how the well known casino group could so easily present her with such instantaneous and life-changing possibilities. Chantal also won additional cash prizes during the duration of the cruise where Vegas partner Lounge representatives held their extra prize-giving ceremonies.
"The generosity of Vegas Partner Lounge has given me the chance to win extra $1,250 in the draw that took place on the cruise every evening; I also had the absolute luck to be the first prize winner of the Porsche Boxster, something that I never thought I could win," said Chantal showing that anyone can win, and win big.
The "Casino Treasure Cruise" is Vegas Partner Lounge's, a leading Internet casino group, yearly competition where players are taken on an all-expenses-covered trip around the Caribbean. Online casino players compete throughout the year for the 30 or so lucky places aboard the world's biggest cruise liner "Freedom of the Seas". The cruise ship accommodates 4,300 passengers and a crew of 1,300 and is a staggering 339 meters in length - a city on water worth $800,000,000.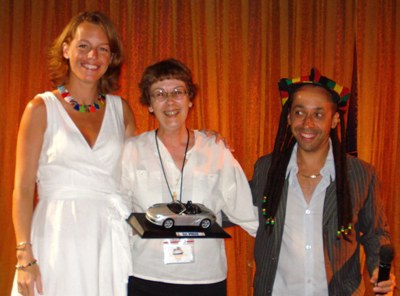 Chantal K. was a player at the casino group's flagship brand Crazy Vegas Casino for merely 3 weeks when she received the exciting news that she was one of the providential winners to attend the yearly cruise where over $200,000 in cash prizes were allocated for players; top 20 players won over $1,000. Other 4 biggest winners:
2nd place - Jean M won Fiat 500 1.2 Pop valued at $16,000
3rd place - Ruby W won Kawasaki Vulcan 500 LTD valued at $5,000
4th place - Leah S won Kawasaki Ninja 250R valued at $3,500
5th place - Karen D won Kawasaki KLX 140 L valued at $3,000.
Coming from France, Chantal is one Vegas Partner Lounge's many international players and enjoys playing online casino games at her leisure. After playing a slot tournament at Crazy Vegas Casino and subsequently winning it, Chantal was given the opportunity to join Vegas Partner Lounge on the memorable cruise visiting Jamaica, Haiti, Grand Cayman and Mexico.
Austin Green, spokesman for Vegas Partner Lounge was quoted as saying "We're so happy that Chantal won the grand prize. It's always a real thrill when new players hit it big and it just shows that truly anyone can win. The fact that the Cruise was such a huge success and that all of our esteemed and loyal players enjoyed it is further cause for celebration!"
The Casino Treasure Cruise is held every year during the month of November. Vegas Partner Lounge is already preparing to set sail in 2009 for another adventure directed at paying homage to its dedicated casino players. To take part in the next year cruise just join one of the member casinos below and take part in multiple slots, blackjack, roulette tournaments and freerolls for a chance to win your seat.
Vegas Partner Lounge casino brands include Golden Riviera Casino, Sun Vegas Casino,
Crazy Vegas Casino
, 777 Dragon Casino,
Cinema Casino
, Maple Casino, River Nile Casino, Aspinalls Casino, Casino US, 28 Vegas, Casino UK, Casino France-Net, Crazy Vegas Poker, Aspinalls Poker, Golden Riviera Poker and Crazy Mobile Casino. All casinos are regulated by the Lotteries and Gambling Authority of Malta, the Kahnawake Gaming Commission and eCogra, independent players protection authority.
Related Articles:
1. Jackpot Factory Group Is Celebrating 9 Years With Jackpot 9999..

(05/11/2008)



2. Slotland Halloween Promotion - Contest, Special Bonuses And More

(28/10/2008)



3. Win $4,500 Packages To The Irish Winter Festival At Titan Poker..

(11/10/2008)



4. Great Halloween Promotions And Awesome Bonuses At Featured RTG..

(06/10/2008)



5. Fortune Lounge's International Casino Games 2008/09 Is The Most..

(30/09/2008)



All Online Casino News & Gambling Articles