October 2005 Online Casino News:
October 29, 2005. Trident Group Tops In Service And Reputation By Gambling Online Magazine Players' Poll.
Gambling Online Magazine's annual awards again feature top prizes (Gold and Silver) for the Trident Group online casinos: King Neptune's Casino and Trident Lounge this year. King Neptune's took gold medals for Top Casino Customer Service and Casino Reputation, together..
October 27, 2005. Hot Slots, Big Poker and New Roulette in Latest Game Releases From Microgaming.
October's new releases from the leading online gaming software provider Microgaming are headed by a truly big, 25 payline, 5 reel video slot with a honey of a theme - Pollen Nation. With great reward opportunities from Wild, Scatter and a brand new bonus concept this..
October 23, 2005. Woman Online Gaming: The Research Data Show Increased Number Of Women Playing Online.
According to JupiterResearch, 70 percent of all US women will be online in 2006. There are more women online today than men. Additionally, 67 percent of women online make online purchases; this number is expected to grow to 74 percent by 2010, when 85 million women..
October 20, 2005. English Harbour Online Casino Releases New Proprietary Casino Software.
One of the most respected and reputable casino companies in the Internet gaming industry, English Harbour announced the launch of new proprietary casino software that will revolutionize online casino play. Based on the company's Vegas Technology platform, the state-of-..
October 15, 2005. WPT Enterprises Explores Affiliations At MIPCOM For Gaming Website WPTonline.com With International Online Portals.
(Los Angeles, CA) - With poker exploding in popularity worldwide, international online portals will now have a chance to affiliate with the leading brand in the sport. WPT Enterprises, Inc. (NASDAQ: WPTE) will be debuting its media affiliate program for WPTonline.com..
October 15, 2005. VIP Casino Added Nine- And Twenty-Line Slots Plus New Scratch Cards To Their Games Suite - A Total Of 14 New Games.
(London, UK) - VIP Casino, where every player is a VIP, yesterday added 14 new games including Slots and a whole new line of Scratch Card to its already huge selection of casino games, powered by the world leading online gaming software developer, CryptoLogic. "The..
October 10, 2005. New Look And Web Site Of All Poker Casino - Trusted Online Casino Operated From 1997.
All Poker Casino has been providing the ultimate online gambling experience since 1997. Fully licensed by the Government of Antigua and Barbuda, All Poker Casino is operated out of St. John's, Antigua. They provide high quality online gambling that features the best..
October 7, 2005. 2005 Casino Player Magazine 'Best of Gaming' Awards For The Sands Of The Caribbean And Omni Casino.
The Sands of the Caribbean and Omni Casino continued their winning ways by taking an impressive list of awards away from the 2005 Casino Player Magazine "Best of Gaming" issue. The Casino Player awards are considered as some of the most prestigious in the industry by..
October 7, 2005. Industry-First Offer - 15 Free Minutes To Play For Free And Get Your Winnings For Real At 7 Sultans Casino.
7 Sultans Online Casino is launching a viral campaign, to maximize market reach, promoting an industry-first offer - 15 Free Minutes for players in the casino with the added benefit of taking home the winnings! The casino has opened a testing site where selected..
October 6, 2005. Win Your Seat At 2005 Caribbean Poker Classic Tournament At Sun Poker Room.
If you didn't win a trip to the 2004 Caribbean Poker Classic... We can't even explain the great time you missed, so this year don't wait! On 2005 Caribbean Poker Classic tournament you'll meet WPT stars like Jennifer Tilly and Phil "Unabomber" Laak. The tournament will..
October 5, 2005. International Casino Games 2005-2006 Summary, Latest Winners And Ongoing Events - Play At Fortune Lounge Casinos.
Confused about the International Casino Games? Here's a quick summary of everything you need to know. International Casino Games are a series of tournaments that you can play at any of the Fortune Lounge casinos with a total prize pool of $1,5 million. Every week there..
October 4, 2005. Peak Entertainment's 3 Diamonds, 49er, And One On One Online Casinos Merge With Omni Casino.
49er Casino, 1on1 Casino and 3 Diamonds Casino have merged with their sister casino, Omni Casino. This was announced early in September, but we just wanted to remind everyone. Customers visiting these casinos will be taken to a splash page for each but when they..
October 3, 2005. New Marvel Slots Games In 'Bonus Pack 8' Software At InterCasino.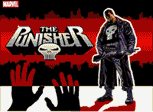 InterCasino
presents the very latest casino games from its "
Bonus Pack 8
".
Cult Classics
- Fans of Marvel and slots alike will be pleased to hear the casino can now offers exclusive
Marvel Themed Slots
and Fruit Machines games to all online casino players. Exclusive New Marvel 9 Reel Slot Games include:
The Hulk, X-Men, Blade, Daredevil, The Punisher, The Hulk (Fruit Machine)
and favorite skill game
Bejeweled
turned to slot game.
October 1, 2005. $5,000 Millionaires Club Competition At InterCasino In October.

Play InterCasino's
Millionaires Club Slot
throughout October and you could win $100. Top 50 players who wager the most on
Millionaires Club Slot
in October will each receive $100 cash prize. Note that the Millionaires Club progressive jackpot is over $1,000,000 again and you could also be a big jackpot winner!
News & Articles Index
Previous Monthly Casino News:
Sep '05
Aug '05
Jul '05
Jun '05
May '05
Apr '05
Mar '05
Recommended: Bonuses | Casino game winner | Casino Payouts