March 24, 2009.
Live Dealer Roulette And Blackjack Games At William Hill Casino Club.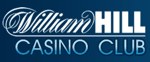 Modern Online casinos offer comfort for players, quick accessibility, user friendliness, peace of mind, familiarity, anonymity, affordability, convenience and ease. Since the advent of the online casino, more and more Internet gamblers feel the simplicity of online casinos.
The online casinos have over time developed it's look and feel. Graphics have been vastly improved giving the user a real to life casino experience. Software is constantly up to date to provide online players with true randomness of results.
One further area of online casinos further developing its look and feel is in the area of the dealer. In the past the dealer has been a computer with a random number generator. These computer dealers were heavily tested to provide even and random results. Now, online casinos are offering the option of a "live" dealer, where players can view a real life person as they go through the motions of dealing.
Many players feel more comfortable knowing they can see a "live" dealer and see what is happening as the dealer does. It is these people that online casinos are trying to appeal to by having the "live" dealer games.
Having a real "live" dealer offers a human touch that some players are looking for. Having this option is but one way to attract more players to an online casino.
Currently, William Hill Casino Club has four games with "live" dealers, including baccarat, blackjack, roulette and sic bo.
A live game can bring a genuine casino atmosphere to your online play. Try a game of live Blackjack or spin the live Roulette wheel and experience real excitement in your own home. In Live Games, you can not only chat with, but also watch live dealers at work over webcam.
Live Roulette
William Hill Casino Club also offers a number of Roulette variations including European Roulette and American Roulette both with their own betting options. Being able to see and chat to the Roulette dealer as they spin the wheel adds to the atmosphere and sociability of the game and the interaction will reassure you that you're very much a part of the proceedings.
Live Blackjack
Add the live element to your Blackjack game with a real dealer, a real Blackjack table and multiple players. You can maximise the video feed and see the dealer in full screen mode at William Hill - it will feel like they are right there in front of you. If you're on a winning streak and feeling generous, you can even opt to tip your live dealer.
About William Hill Casino Club
William Hill Casino Club
enjoys a solid name within the online gaming industry that has been established for many years. Over time, the pulling power of the William Hill name will bring back players again and again. New players to the Club will receive a
$/€/£ 600 welcome bonus
for free (100% up to £100 on your first deposit plus 60% up to £500 free on your 2nd deposit). Availability in over 5 languages shows it true global nature.
Related Articles:
1. Party Casino's Evolution Continues With Live Dealing

(11/09/2008)



2. Live Dealers - The Human Side Of Modern Online Casinos

(17/05/2006)



3. Sporting Pop Quiz at Casino Webcam in April

(20/04/2005)



4. Launch of Londondscasino.com set to Revolutionise Online Casino..

(25/03/2005)



5. CasinoWebcam announces the launch of its second-generation live..

(07/10/2004)



All Online Casino News & Gambling Articles