Best Casino Table Games by Winnings 2020
We have been collecting big winners from over 150 online casinos, that features games of over 100 gambling software providers. Wins of at least $1,000 and big multi-million Dollar jackpot hits are summarized to find the best paying games of the year. Here you can see the TOP 10 TABLE GAMES by total payout to online casino players. Please note that, although we cannot count all the wins, even the biggest wins, the presented rankings reflect up to 100,000 online wins annually for the last 20 years. The extensive stats results in the most popular Table casino games among the real winners!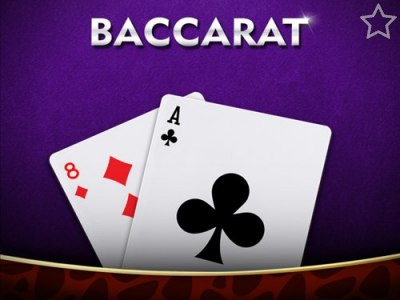 1. Baccarat
■ Microgaming released its first Baccarat game way back in 1999. The game runs on standard baccarat rules and offers simple base gameplay.
■ The game is played with a single deck of cards and features high-quality graphics, great RTP rate and good betting range.
■ Players just need to make the simple decision whether to bet on Banker, Player, or Tie.
■ There are no side bets or history grid to keep track of previous outcomes.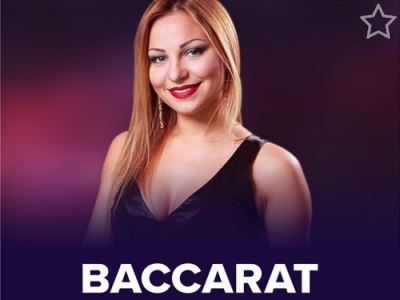 2. Evolution - Baccarat
■ Live Baccarat is an Evolution Gaming's top product which should suit all Baccarat enthusiasts, experienced ones or beginners.
■ The game possesses a very easy to command user interface and offers very enticing side bets.
■ These are offered in addition to the main bets and make the game much more interesting for all new players.
■ Trained dealers also communicate with players through the live chat making their experience as good as it can be.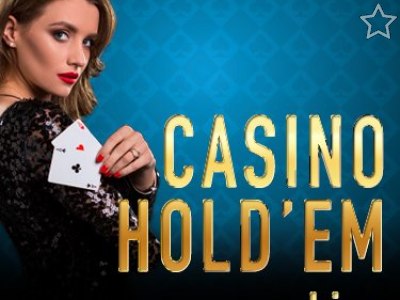 3. Casino HoldEm Live
■ Playtech Live Casino Holdem is a poker based game closely aligned to Texash Holdem poker and similar to the live game offered by Evolution.
■ Stakes start low at £1. But, to actually play a hand you have to place an initial Ante bet. Then if you want to play you place a call bet which is 2x the Ante.
■ An additional AA or Aces & Better side bet adds some extra edge to the game, and will pay out even if the dealer beats you. The side bet result is calculated using the players 2 cards and the 3 cards on the flop. Payouts run from 7:1 for a pair of aces or better, right up to 100-1 for a Royal Flush.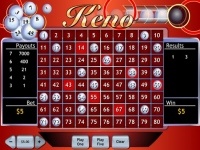 4. Keno
■ The Keno game from Playtech gives you an opportunity to select from two up to ten numbers from 80.
■ The rules are much the same as the ones found in classic keno. The more numbers you use the more chances to get winning combinations you will get.
■ If you want to accelerate the gameplay, you can choose to bet on five draws at once.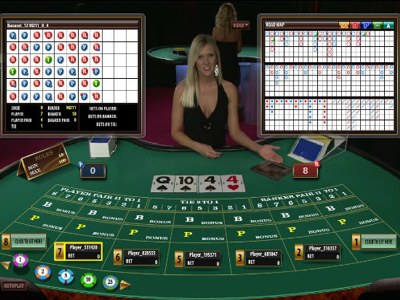 5. Baccarat Diamond Edition
■ Try the new Diamond Edition Live Games from Microgaming - you almost feel as though you can reach out and touch the dealers.
■ The video displays in rather low resolution initially on game load and then after 10-15 seconds it snaps to HD!
■ The other players' chips being placed on the large virtual table in real time. Microgaming have definitely taken a large step closer to replicating the classic table gaming experience.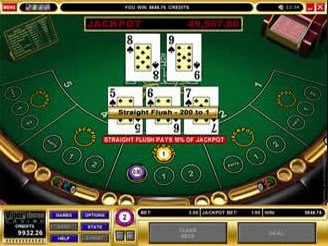 6. Poker Ride
■ Poker Ride is a Microgaming online progressive poker game, that is played with a single standard deck of 52 cards that are shuffled before each hand.
■ The optional side bet gives you a chance to win growing Progressive Jackpot. You win the entire Jackpot with a Royal Flush and 10% of the Jackpot with a Straight Flush.
■ The largest ever won jackpot on Poker Ride is $324,185.

7. Rocky Scratch Card
The Rocky scratch card is an Instant Wins type of game. Each of 3 panels is represented by an arch nemesis of Rocky, namely Apollo Creed, Ivan Drago and Clubber Lang. You can play for as little as 1p where the jackpot is £50 all the way up to £100 per scratch card, where the jackpot is £500,000! You then choose one panel to scratch and a short movie clip will play to reveal whether you have won or not won.

8. Texas Holdem Bonus Poker Gold
Texas Hold 'em is the most popular version of poker. Online and mobile casinos offers a new feature with Texas Hold `em Bonus Video Poker. Players will start with an initial bet and they can also set a bonus bet for extra payouts. If you and the dealer both have 2 aces in the initial hand, your prize will equal 1,000 times your bonus bet. Players in this game are playing the dealer, rather than other players. This makes for an intense, adrenaline-fuelled game.

9. Baccarat Gold
Microgaming Gold series Baccarat Gold is played with eight card piles. At the table, the bet limits range from 5 Credits to 500 Credits – it's perfect, whether you're playing just for fun or more likely to be a High Roller. In addition to the usual Stakes on the player or Dealer, Baccarat Gold offers a selection of side bets such as "draw" (with Payout 8:1) and bets on pairs on player and Dealer (with Payout 11:1).

10. Keno Xperiment
Keno Xperiment is Playtech's twist on the casino arcade game of keno. Keno Xperiment is a random, lottery-style online game that gives players the chance to win large payouts. Keno Xperiment is unique for your ability to let the computer randomly choose your numbers for you. You can decide how many numbers the computer should randomly select for you and you can decide if it should pick new numbers in between each round it plays if you are playing more than one game (up to 5) consecutively.